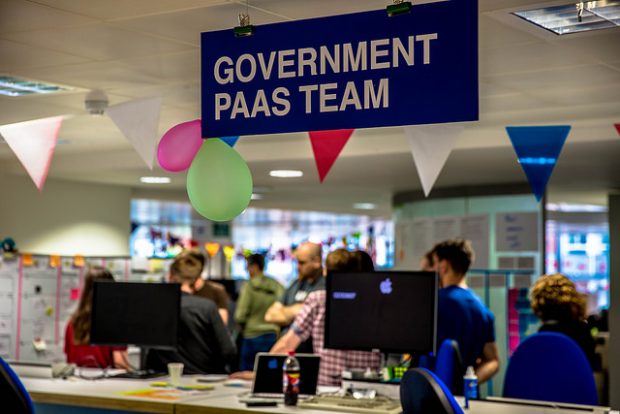 Teams shouldn't waste time building the same things over and over again if there's already something that works. We make things reusable and shareable, allowing people to do the work that really matters: meeting the needs of our users. This is underpinned by one of our 10 core design principles: 'Do less'.
The Platform as a Service (PaaS) team is removing the need for government service teams to build their own platform or hosting stack. The PaaS team will provide common basic services such as managing the underlying infrastructure, logging, alerting and monitoring, all of which can be shared. This will free up service teams to build and run services.
The PaaS platform will be used to host services from across GDS, and the rest of government. We're looking for a senior product manager to help make this happen.
The team
At GDS, we champion the best practices of the tech industry, embracing open source technology. Our work on the PaaS platform is built on Cloud Foundry, and we're committed to developing, improving, and contributing back to tools and projects in the ecosystem.
None of this work is done in a silo. We participate in the Cloud Foundry open source community. And, we collaborate with governments around the world solving similar problems, including 18F in the US, and the Australian Digital Transformation Agency.
We do regular research with developers, and other users of the platform. Whilst the PaaS platform itself is a highly technical product, we recognise focusing on code alone will not make it a success. We need to think about the people who will be working with it to build something they'll want to use.
We're building a platform that will demonstrate to the rest of government how modern, cloud-native architectures can be adopted by departments.
How to apply
You can read our blog to find out what we've done so far. If this sounds like something you'd like to be a part of, you'll find the full job description for the senior product manager on civil service jobs.
The application deadline is 8 January 2017
If you have any questions about the recruitment process contact the GDS recruitment team.