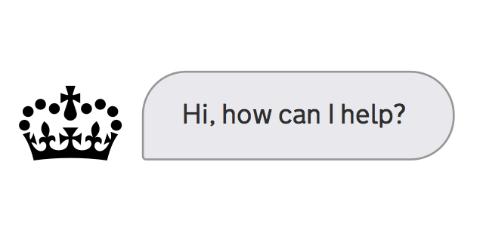 We've been looking at how cross-government platforms could improve the way people communicate with government. We've seen an increasing number of government services offering, or looking to offer, web (or live) chat as an alternative contact channel for their users. So, we're starting a 4 week discovery project to see if there are common needs across government and how we might help meet them.
We want to look at how existing services are using web chat, how well it's meeting user needs and what the opportunities there are for increasing its usage across government. That might take the form of a service pattern, a set of user interface elements, or a common platform. We don't yet know, which is why we need to do a discovery.
If your government service lets users communicate with you by web chat, you have plans to, or would consider it, please let us know.