GOV.UK Notify lets government services send emails, text messages and letters to the people that use their services. This helps millions of people stay informed about the things that matter to them. It reduces the number of people who call up to find out what's going on.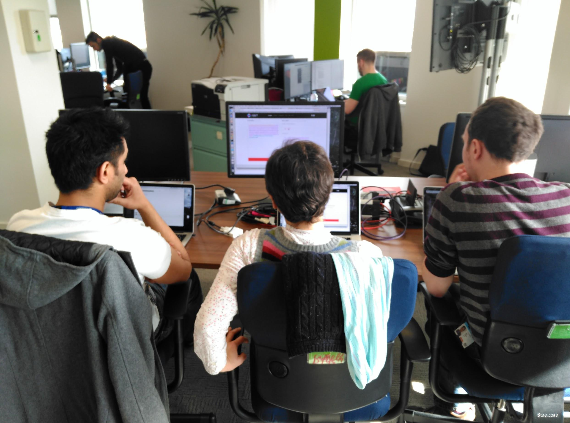 Our main users are not the millions of people receiving the messages. GOV.UK Notify is invisible to these people. It's just part of the service they are already using.
Our main users are the people working on the service teams: technical architects, service managers, developers, designers, product managers, business analysts and user researchers.
Let me explain with an example.
Making things work for service teams
The Office of the Public Guardian is going to use GOV.UK Notify as part of their lasting power of attorney service. They will send texts when they receive, process and decide on applications. This is a better experience for users and should reduce calls to their call centre.
At least three different people from their service team are involved in writing, sending and managing these messages:
the person who registers the service with GOV.UK Notify

the content designer who writes the message templates

the developer who automates the sending of the messages
If we don't meet the needs of people in service teams then GOV.UK Notify will fail.
Trusting service teams to know their users
Of course the millions of people receiving messages have needs too. They need messages that are easy to understand. They need messages that arrive at a sensible time. They need ways to stop receiving messages whenever they want to.
GOV.UK Notify meets some of these needs. But most are the responsibility of service teams. They know more about the needs of their users than GOV.UK Notify ever will.
We trust service teams to design for their own users.
This trust is central to the idea of Government as a Platform. We cannot transform our public services without trusting our service teams.
Start with user needs
Our first design principle at GDS is to start with needs (user needs not government needs). Some people think focusing on service teams as our main users contradicts this. But there is no contradiction. When we say 'user needs' we mean the needs of the people using the things we are designing. Whether they work for the government or not.
And it's service teams, not members of the public, who are the main users of GOV.UK Notify. We are looking forward to understanding their needs and designing something that works beautifully for them.
If you work in a service team and are interested in using GOV.UK Notify, let us know.
Follow Will on Twitter and don't forget to sign up for email alerts.