Back in May last year GOV.UK Notify sent its first messages as part of our invite-only beta phase. Now - after 9 months, 3.5 million messages, 32 live services, 850 code deployments, and 500 hours of user research — we're making Notify available to all of central government.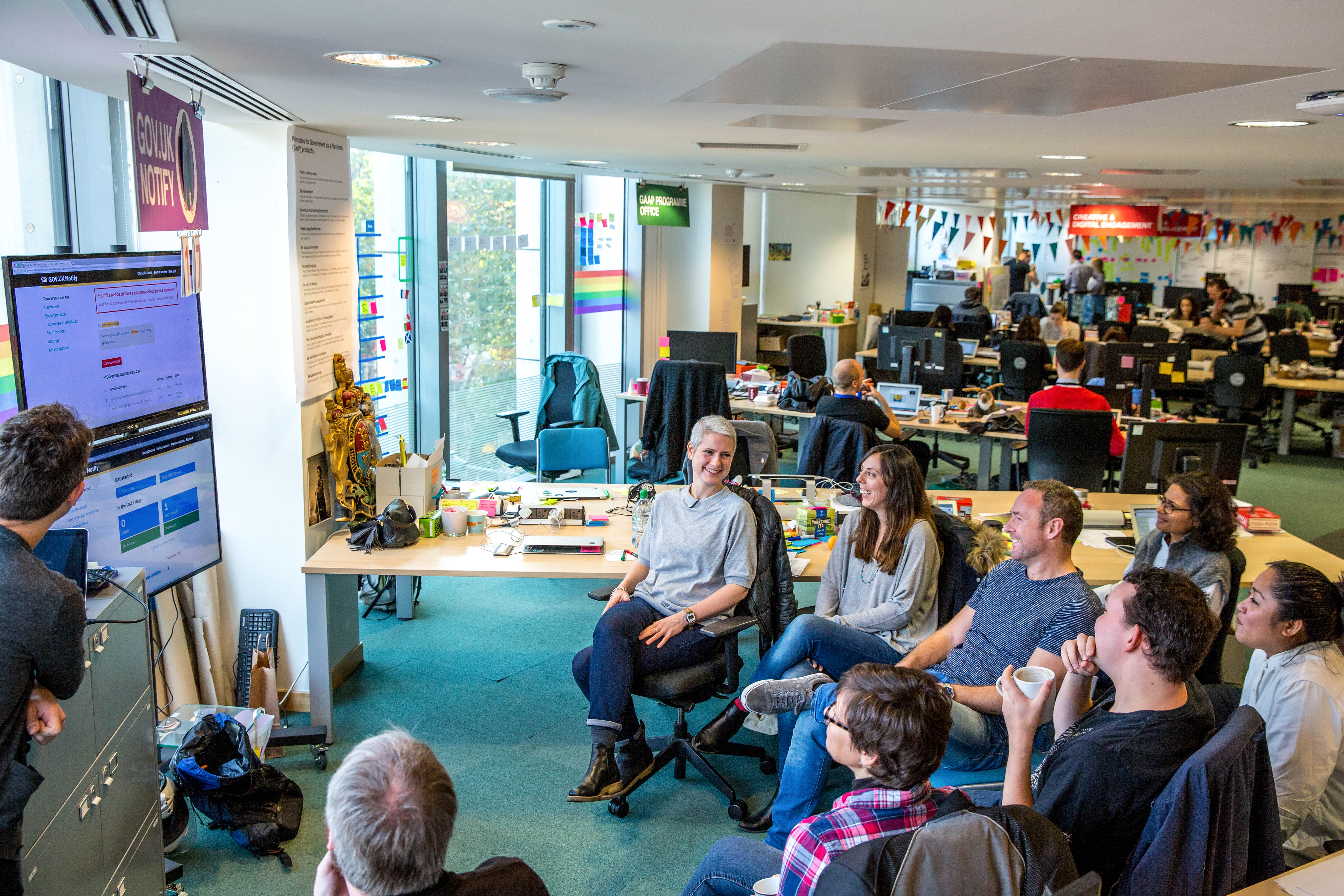 Getting started is simple
We ran the invite-only beta to learn how to make it easy for service teams to start sending notifications to their users. A large element of this centered around making Notify as 'self-service' as possible.
Being able to just 'have a play' with Notify, to create an account, to start sending test messages and to learn what the service could do (all without needing a meeting or a phone call) is an important aspect of self-service.
Self-service is also important so we can rapidly scale to support a large number of users, without spending all our time helping teams learn to use our service.
From watching how people and teams are using Notify, we're confident now is the right time to make it available to the rest of central government.
If you need to send emails or text messages to users of your government service, then visit www.gov.uk/notify now to find out more and to get started. For most service teams it's completely free to use.
Developers are users too
We provide libraries for 6 of the most commonly-used programming languages in government. We wanted to be certain that integrating with Notify would be easy for our users, so we went further and did extensive research with developers.
We're confident that Notify is as simple as possible to integrate with your web services and back office systems.
The team at Pension Wise showed us just how easy it was. People book appointments with Pension Wise to find what they can do with their pension pot. The team created an account and completed their system integration with Notify — before we even knew they were looking to use the service.
Before using Notify we were sending huge amounts of printed paper via post to our customers that complete their appointments. The lead time on these document would be in the region of 10 days.

Notify has allowed us to save significant amounts of money a year and give access to the information our customers need almost instantly.

Since switching to Notify the uptake for our digital version of the document has been at an average of 90% of appointments attended. It's just another element of our service we have been able to provide quickly and efficiently for our customers.

Aman Singh - Business Analyst, Pension Wise
Delivering letters soon
As with Pension Wise, Notify will reduce the need for many services to post letters to people. But where people prefer, or there's a legal, security, or regulatory need to send letters, services will soon be able to do this through Notify.
We hope to send our first real letters by April 2017, before offering this to all service teams by July 2017.
Service teams with Notify accounts won't need to do anything to gain access to the letters functionality
Local government is just around the corner
We get a lot of requests from local government teams wanting to use Notify, which is great. There is a lot of work going on right now to make that possible.
We expect to start offering Notify to local government by late 2017, once we've sorted out the pricing model.
We'll let you know when we're ready on this blog, so sign up for email alerts.
Over to you
If you need to send emails or text messages to users of your government service, then visit www.gov.uk/notify now to find out more and to get started.
And if you want to chat with others who are using Notify, or say hi to the Notify team, you can visit our cross-government chat room on Slack.
Follow Pete on Twitter and don't forget to sign up for email alerts.