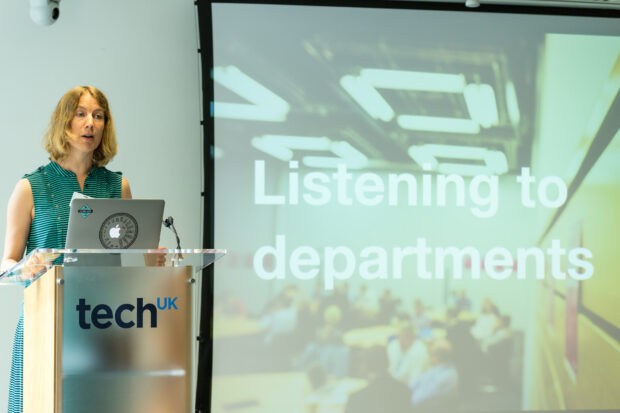 A lot of government teams rely on private sector suppliers to help with the different stages of thinking, planning, implementing and managing citizen facing services.
We held an open invitation market briefing at TechUK to explain how Government as a Platform fits in, and the new commercial opportunities that are likely to arise as a result.
We 'showed the thing' to a packed audience with explanations and demos of what the components do, the departments and agencies that have adopted them, and our product roadmaps.
We were delighted to have a full house with a wide range of companies including digital agencies, consultancies, infrastructure firms, integrators and, importantly, a good selection of SME specialists.
Here's an overview of what we demoed and presented.
The opportunities for suppliers
Government as a Platform is here to help departments and agencies solve common problems once. We provide a range of shared components, patterns and guidance. This frees up service teams to work on the challenges unique to their service. And it helps all of government build world-class services that are faster to assemble and cheaper to run.
Rather than have suppliers re-invent or integrate third-party components as part of their work for government, we want to help them use GOV.UK Verify, GOV.UK Pay, GOV.UK Notify, GOV.UK Platform as a Service and code (like the location picker based on authoritative registers) instead.
We've already processed almost 400,000 payments, sent millions of messages and verified more than 1.3 million accounts, but we're still working to iterate and improve our offering.
As adoption of GaaP components increases, the procurement needs of government service teams will change, so we'll start to update the Digital Marketplace to reflect the Government as a Platform offer. We'll continue to make buyers' guidance available to help departments set out their requirements. This will enable suppliers - who are interested in integrating and building on the components - make the most of the opportunities available to them.
The benefits for suppliers
Government as a Platform components help service teams go faster and the same is true for suppliers. Our tools enable suppliers to concentrate their skills and experience on the unique challenges of the service in question, rather than having to revisit the basics for every service they support.
All our components have been through a robust information assurance process and are approved for government use by the Cabinet Office Senior Information Risk Officer (SIRO). Of course, they are also built to meet the requirements of the Digital Service Standard so suppliers can be confident that using them will help services pass through both Spend Controls and Service Assessments.
You can find our technical documentation on software libraries and APIs on the component pages of the Service Toolkit. At the event, we agreed we need to publish details of our service level commitments on operational resilience and support and are working to do this shortly.
GaaP components have all been designed specifically to meet the requirements of government services, the result of extensive and continued user research. This means that our toolkit will help build a consistent experience, both for users interacting with the front-end, and for civil servants using the back-end.
And the components have been built to take advantage of market innovation. Examples of this are:
How can suppliers get involved?
We're going to follow the event up with video briefings to make sure all interested companies across the UK, however big or small, can get involved. If you'd like to register for these, or to find out more about what Government as a Platform means for you as a supplier, then feel free to email me.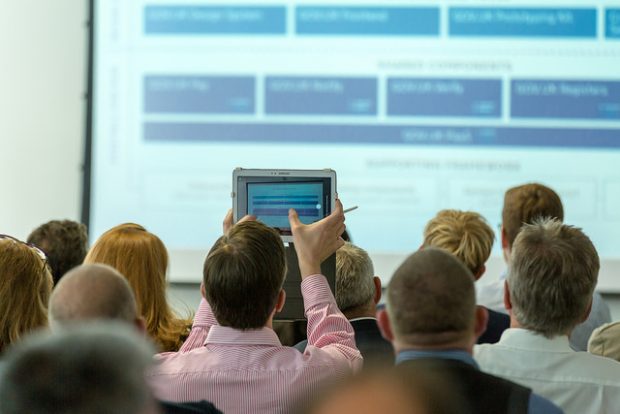 If you're a supplier already working with government services, you can get trial accounts for the components from your Civil Service colleagues. If you don't already have trial accounts and you'd like try the GaaP components, register your interest by sending me an email and we'll update you on how to get an account in the near future.
For regular updates on Government as a Platform, subscribe to this blog.
Follow Richard on Twitter.