Last year we announced both GOV.UK Notify and GOV.UK Pay would run pilots with local authorities.
We wanted to understand how the needs of local authorities differed from central government, and how Government as a Platform could help them with digital transformation.
We've always had strong interest from local government - over 30 councils expressed an interest in GOV.UK Notify and 15 councils in GOV.UK Pay. We had limited spaces, so on a first-come-first-serve basis, GOV.UK Notify piloted with 20 services and GOV.UK Pay with 5 councils.
We've been inspired by the innovative ways in which councils are using our products - below are some examples, and we'll hear from the people using our products who explain how they meet the needs of their users.
Piloting with GOV.UK Pay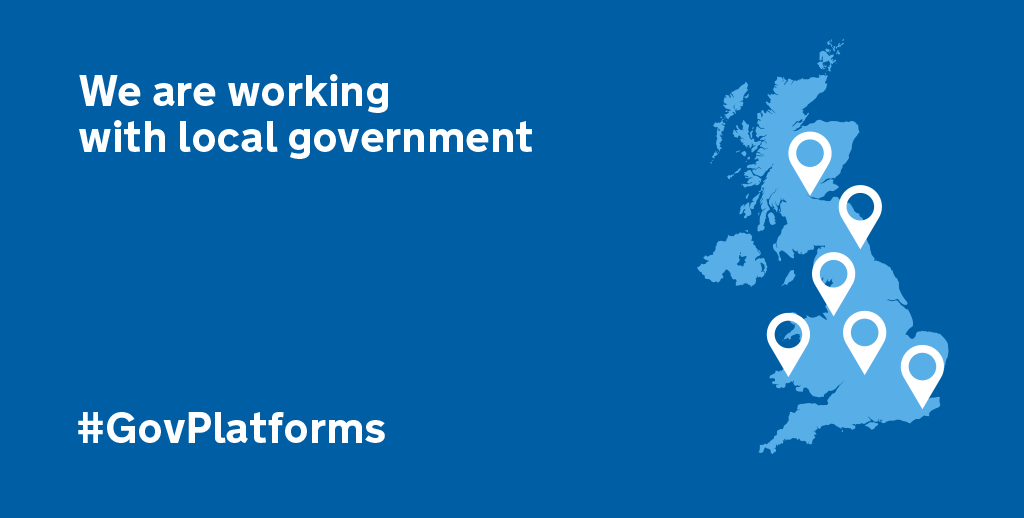 Till Wirth, Product Manager, GOV.UK Pay
Councils play an important part in users interactions with government: from schools and parks to care services and council tax collection. It's been interesting finding out how councils use GOV.UK Pay. Here are some examples:
Kent County Council resolves disputes between consumers and traders faster by using GOV.UK Pay
London Borough of Barking and Dagenham Council uses GOV.UK Pay to take payments for its 'dropped kerb' service
Stratford-on-Avon District Council uses GOV.UK Pay to make it easier for users pay for the collection of bulky waste items
Canterbury City Council uses GOV.UK Pay to speed up the payment process for people running events at council venues and sites
Jason Lorenz, Business Development Manager at Stratford-on-Avon District Council
"Our focus is on the overall solution cost, Payment Card Industry compliance and customer trust. We also need a partner who provides a secure technical framework and one that is straightforward enough to hook into our existing services. For us GOV.UK Pay ticks all these boxes."
Peter Davies, Head of Digital Transformation and Policy, Canterbury City Council
"In Canterbury we're building all of our services around the needs of our customers. Because of this, we know we need a payment option that can change when user needs change, is easy to use, and is accessible to everyone.

We're collaborating with GDS on GOV.UK Pay because we think it meets these needs, and we know the team works to the same user-focused principles."
We're learning too
We're working with councils to support them, but also to learn and innovate together. We recently invited some councils in to hear about their transformation projects, here's what they said.
Piloting with GOV.UK Notify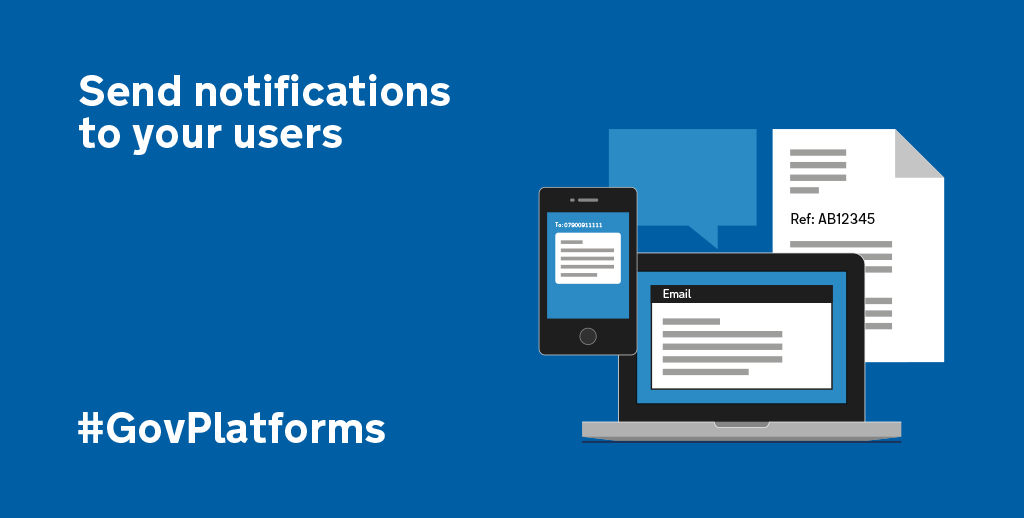 Pete Herlihy, Product Manager, GOV.UK Notify
Since we first announced our pilots with local government in June  2017, we've seen a number of councils use GOV.UK Notify in a variety of ways.
We learnt a lot from the pilots and we'll continue to develop the product to meet the needs of local authorities. For instance, both GOV.UK Notify and GOV.UK Pay offer custom branding so that the user's experience is consistent with the organisation they are interacting with, and councils can keep their brand identity.
We're excited to see councils use GOV.UK Notify across a wide range of services and that it's becoming their default messaging solution. Our very first beta partner, Pembrokeshire County Council, is already using GOV.UK Notify for five of their services.
Gareth Johnson, Web Manager, Pembrokeshire County Council
"We were delighted to be the first local authority to become a beta partner for GOV.UK Notify. By using GOV.UK Notify we could quickly expand our digital communications to include SMS messaging.

GOV.UK Notify has enabled us to quickly scale our digital offering and provide alternative ways for us to engage and communicate with customers using a cost-effective platform.

The initial and ongoing support we received from GOV.UK Notify has been outstanding. We selected the following council services to trial:

closure alerts (school closures during bad weather, bridge closures)
Council Tax e-billing notifications
taxi licensing permit renewals
missed payments, failed direct debits, payment reminders
notification of low balances on cashless catering accounts"
Graham Hutchings, Senior IT Developer, Pembrokeshire County Council
"Gaining access to GOV.UK .NET Notify client was made easy through NuGet, and the API's were well documented and easy to implement.

We used the .NET client but we could have used any of the six available clients for the corresponding development platforms. This makes it highly accessible and will enable us to offer further API integration options across an array of different services in the future."
GOV.UK Notify is helping councils in the run-up to local elections
The Register to Vote service uses GOV.UK Notify to keep stakeholders, such as local authorities, informed about their services. Planned downtime and other operational information is sent quickly to those who need to know.
With local elections due in May 2018, local authorities can use GOV.UK Notify in a range of ways, including:
confirming applications to the electoral register
letting electors know they're already registered
confirming someone is newly registered to vote
Daniel Wintercross, Digital Delivery Lead, Register To Vote, Cabinet Office
"We've found it very useful and I'd recommend Notify as a way for services to help with their electoral registration process. "
Get involved
To find out more about using our products and to get trial accounts, visit our service toolkit.
If you're from a local authority and would like more information about the Government as a Platform components, you can contact Egle on Twitter.
Don't forget to subscribe to this blog for regular updates on Government as a Platform.