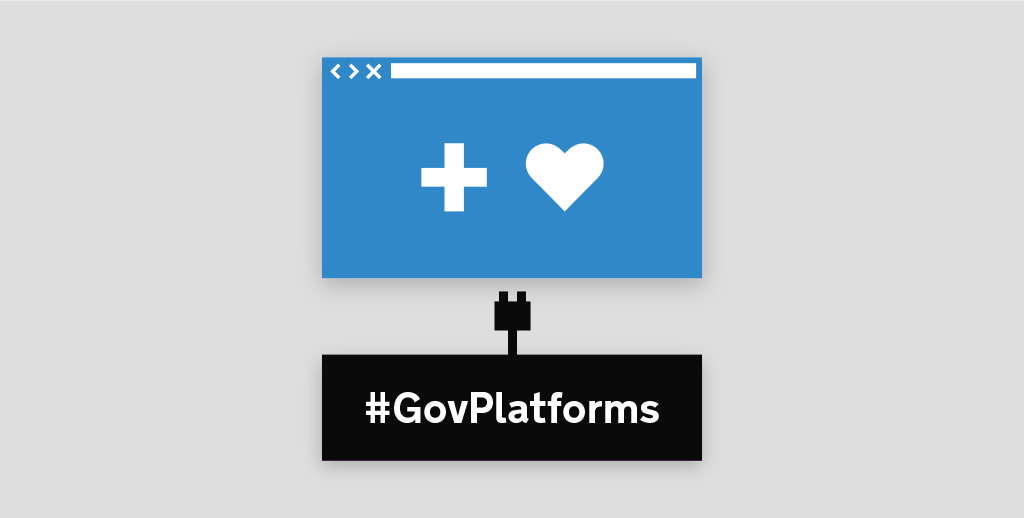 Government as a Platform (GaaP) products are used by more than 200 services across government to save money and improve services for users. GOV.UK Pay takes payments online, GOV.UK Notify sends text messages, emails and letters, and GOV.UK Platform as a Service allows modern web hosting.
The health sector is starting to use GOV.UK Pay, GOV.UK Notify and GOV.UK PaaS. Arms length bodies and NHS hospitals and trusts are among the early adopters. In this post we look at the benefits our products are bringing to the health sector.
GOV.UK Pay is now available for NHS service teams to use
GOV.UK Pay lets any government service take payments quickly and easily from their users. It's been designed to meet the needs of public sector service teams, and offers:
accessible payment pages optimised for mobile phones
a simple technical integration, which takes just a couple of days
the ability to process online card payments, with direct debit and telephone payments coming soon
a user journey which meets the Digital Service Standard
a payment process that complies with Payment Card Industry regulations
GOV.UK Pay is already being used across central government, by departments including the Home Office and the Ministry of Justice. So far more than 900,000 payments have been taken using GOV.UK Pay, worth more than £42 million.
Get in touch if you'd like to take part in our pilot.
The health sector is using GOV.UK Notify
GOV.UK Notify lets service teams send emails, text messages and letters to their users. It offers service teams:
flexible templates to control the messages being sent
manual sending of notifications for caseworkers
automatic sending of notifications for digital services
powerful reporting to see how the notifications perform
GOV.UK Notify is already being used by NHS Blood and Transplant, the Care Quality Commission, Public Health England and Salford Royal NHS Foundation Trust.
NHS Blood and Transplant have completed their integration with GOV.UK Notify, and will start sending a range of messages to blood donors in the next few weeks. Types of messages will include:
'thank you for donating'
confirmation of appointments
appeals for specific donations
donation reminders
Aaron Powell, the Chief Digital Officer for NHS Blood and Transplant
"We are pleased to be able to support this pan-government, value for money platform and to be able to work with the Government Digital Service in doing so."
We'd like to extend GOV.UK Notify even further into the health sector, particularly to hospitals and trusts, who might not know about us.
Find out more and set up a trial account to start using GOV.UK Notify.
Hosting for health services with GOV.UK Platform as a Service
GOV.UK Platform as a Service (GOV.UK PaaS) is a hosting platform that makes it easier and faster for development teams to build, deploy, manage and scale applications in the cloud. It offers service teams:
resilient and secure web hosting with 99.99% uptime in the last 6 months
24/7 support for teams using the hosting
the ability to focus on building applications rather than supporting infrastructure
Department for International Trade, the Department for Business, Energy and Industrial Strategy, and Cabinet Office all use the GOV.UK PaaS.
GOV.UK PaaS would be useful for health organisations who:
are building new, cloud-native services
have a low budget, limited technical resources or webops capability
want to move quickly to develop new services, for example, to prepare for EU exit
Sign up for a trial account for GOV.UK Platform as a Service and start using it.
Get in touch
You can visit our service toolkit to find out more about integrating your service with our products.
If you want to see what the products are like and how they could help with your service, you can sign up for a test account to try them out.
Follow Jyoti on Twitter and don't forget to subscribe to this blog for regular updates on Government as a Platform.